About McCormick Insurance Agency, Inc.
In 1960, Don McCormick started McCormick Insurance Agency on his farm in southern Knox County, Indiana.  In addition, he managed the local farm mutual, Farmers Home Insurance Company of Knox County which was founded in 1895 and in 2020 celebrated 125 years in business!  As the insurance business grew, Don and his sons moved the office to Vincennes at the corner of Washington Street and Weed Lane in 1987.
Today over 60 years later, McCormick Insurance Agency continues to thrive as a well-established independent insurance agency offering a full line of insurance products. The agency is owned by partners Doug Steele and Lee Tuggle, who have each been with McCormick Insurance for over 25 years.  Steele continues to manage the farm mutual and together they serve not only Knox County and southwest Indiana but also several surrounding states including Illinois, Kentucky, and Ohio.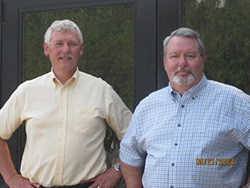 Providing the Coverage You Deserve
At McCormick Insurance, we partner with several quality insurance companies, which allows us to offer our customers the best insurance products available at very competitive rates for all their insurance needs. McCormick Insurance writes a variety of property & casualty insurance policies including auto, homeowners, commercial, farm, crop insurance, marine and much more.
Our knowledgeable and experienced insurance professionals are proud to provide you with outstanding service.  It is our commitment to our policyholders that has allowed us to be ranked one of the most trusted and capable insurance agencies in the area.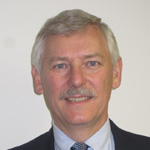 Doug Steele
President, McCormick Insurance Agency
Manager, Farmers Home Insurance Company
With over 35 years of experience in the insurance industry, Doug serves as agency manager and secretary/treasurer of Farmers Home Insurance Company. In 1993 he joined McCormick Insurance Agency and earned his Certified Insurance Counselor (CIC) in 1992 and Professional Farm Mutual Manager (PFMM) in 2012. Serving as president from 1998-2000 of the Mutual Insurance Association of Indiana (MICAI) and as an active board member of the National Association of Mutual Insurance Companies (NAMIC), Doug is a very knowledgeable and experienced insurance professional. He strives to help residential customers, business customers, and area farmers obtain the best insurance protection they need to be safe, secure and successful now and in the future.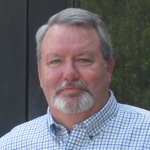 Lee Tuggle
Vice President and Crop Insurance Manager, McCormick Insurance Agency
As agency vice president and crop insurance manager, Lee uses his 25+ years of insurance experience to help his customers find the best insurance coverage for all their personal, farm, and business insurance needs.  In addition, Lee specializes in crop insurance and will use his expertise to help provide the best coverage.
Lesa Dreiman
Farm Processing Manager and Personal Lines Customer Service Representative
After 40 years of loyal service to both McCormick Insurance and Farmers Home Insurance Company as dedicated farm processing manager and personal lines service representative, Lesa plans to retire to "part time" in 2020. As the company's and agency's longest employed, Lesa boasts a wealth of experience and many customers have become like family to her!
Irene Hanger
Commercial Lines Customer Service Representative
Irene serves as commercial lines manager and brings over 25 dedicated years at McCormick Insurance Agency. Irene's vast experience in commercial lines and as commercial lines placer ensures that she can most efficiently service your business policy and have the answers to any service question.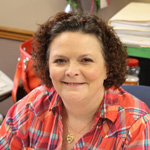 Virginia (Sis) Pritchard
Personal Lines Customer Service Representative and Licensed Sales Agent
Virginia, a lifelong resident of Knox County, brings over 30 years of experience to her role with the agency as a knowledgeable sales agent and customer service specialist.  "Sis" as she is known by so many, helps new and established customers with their needs.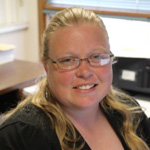 Melissa Woolard
Claims Manager, Farmers Home Processor and Licensed Sales Agent
Melissa joined McCormick Insurance Agency in Fall 2007 when she started as receptionist and soon after becoming claims manager. Melissa is the one to see for quick, efficient processing of your insurance claim or any billing concern. She is also the newest face working to ensure Farmers Home policies are processed and serviced with the highest standards.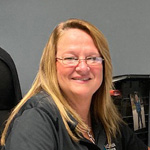 Lisa McGavic
Accounting Manager
Dedicated and experienced describes McCormick Insurance Agency's accounting manager, Lisa McGavic.  She joined the company in 2010 and continues to work as the utmost, efficient financial leader/manager and troubleshooting expert!  Lisa provides the stable financial record keeping that makes our agency one of the best around!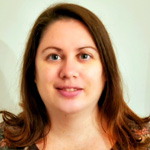 Tia Nickells
Receptionist, Personal Lines Customer Service Representative and Sales Agent
Our newest agency member, Tia Nickells, joined us in 2018 and brings energy and efficiency to many aspects of our agency's operations!  Tia is the friendly, helpful voice often heard when calling the office or the first agency team member seen when walking through the agency's front door!  In addition, Tia is licensed to sell insurance and works diligently as an agency personal lines CSR.
For more information about our services, available products, and how we can help you, contact us today at 812-882-5300. We are happy to answer any questions you have.